Today's post is shared frommynewmarkets.com/
Today's challenges are also tomorrow's opportunities depending on the viewpoint. Those same opportunities could also remain tomorrow's challenges. This special report highlights 10 current workers' compensation issues and offers opinion on why they could be tomorrow's challenges for the line.
Wage & Salary Stagnation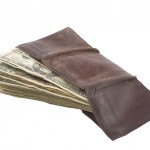 Average U.S. base salary increases for 2014 held steady at 3 percent for the second year in a row, but pay raises still are roughly one percentage point below pre-recession levels, according to the annual Compensation Planning Survey by Buck Consultants.
Low to moderate pay wages haven't helped the workers' compensation market.
"Salary stagnation or low growth of wages will have a telling impact on the workers' comp industry in the future for the simple reason that payroll growth is necessary in order to have premium growth," says John Leonard, president and CEO of MEMIC, a Super Regional workers' compensation specialist insurer based in Portland, Maine.
"If you consider that payroll is one of the basic components of developing a premium for a risk, once you have no growth or low growth that has a capping effect, so to speak, in terms of premium growth."
Therefore the problem for tomorrow's workers' comp market will be not enough premium growth to cover the costs associated with the medical component of the claim dollar, Leonard says.
"We have seen over the past 20 to...
[Click here to see the rest of this post]